Recycle
Reuse
ReGirlfriend
Good things come to those who don't waste.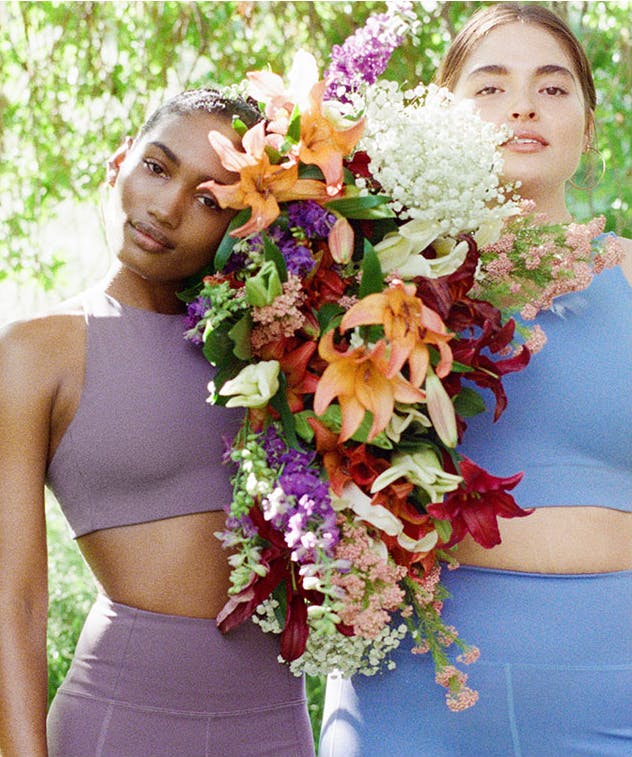 Introducing Recycle. Reuse. ReGirlfriend. our program that collects old Girlfriend Collective Compressive leggings and upcycles them into new pieces that can be worn again and again... and again.
The Problem
Only 1% of clothing is recycled worldwide — a lot of the rest is incinerated, downcycled, or tossed into landfills. Gross.
The Solution
Send us your old Girlfriend and we'll turn it into new Girlfriend, and send you store credit as thanks. We're already used to making new stuff out of old stuff. Now we're making new stuff out of old stuff... out of old stuff.
Why it Matters
81 lbs
The average American throws out 81 lbs of waste every year.
200 years
Old clothes thrown into landfills can take up to 200 years to decompose.
40%
The percentage of increase in U.S. textile waste from 1999 to 2009.
The best way to combat textile waste?
Buy only what you need, and recycle what you don't.
Step 1
Buy a shipping label
Step 2
Drop your item in the mail
Step 3
We recycle it into new Girlfriend gear
Step 4
You get $15 toward a future purchase
Get Started