Tree Planting with TreePeople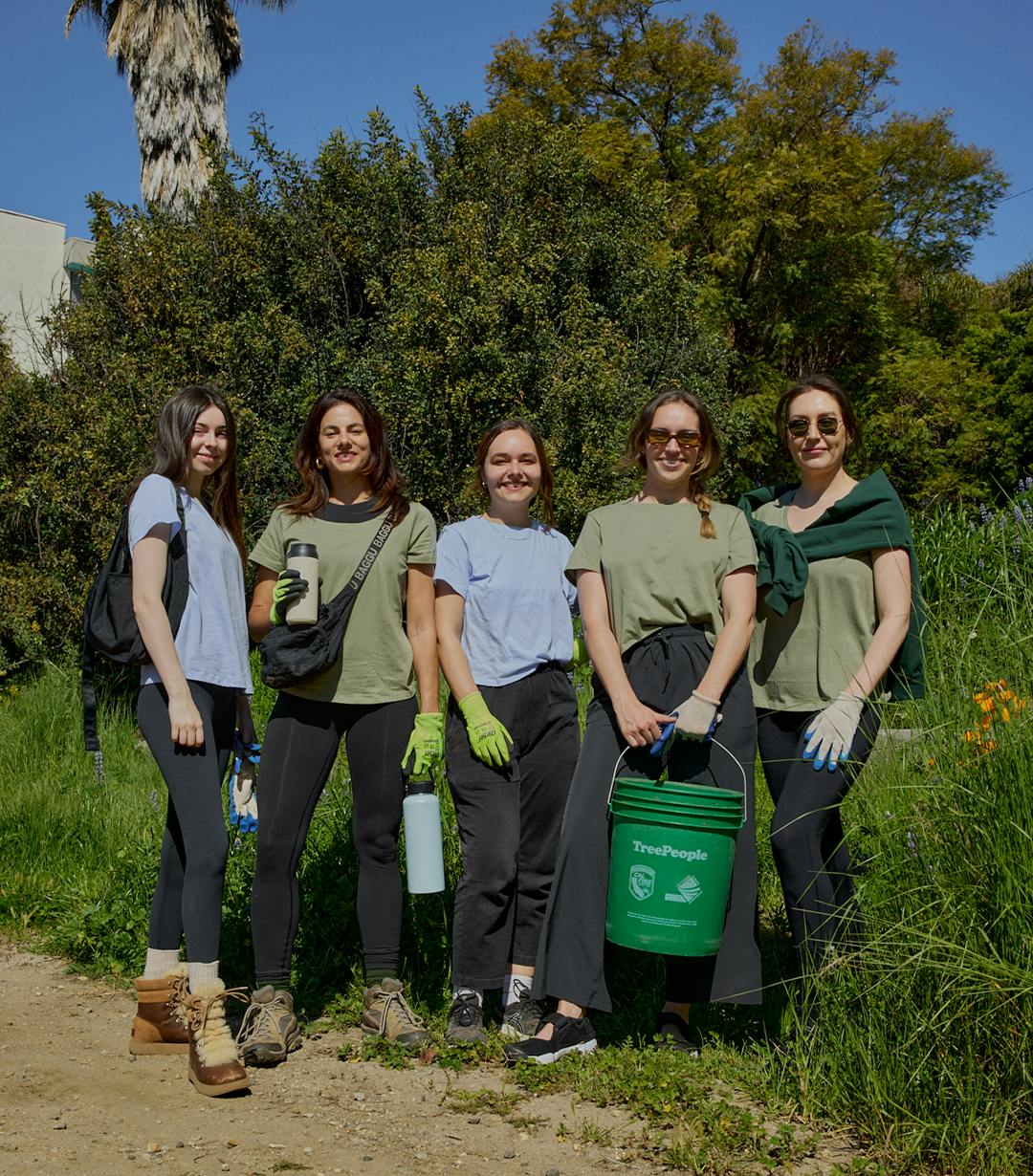 Tees for Trees
To celebrate the launch of our Recycled Cotton Tee line, we hosted a team tree planting event in Los Angeles. We spent the day getting our hands dirty and learning all about how trees play a pivotal role in environmental health.

Why trees?
Planting trees has been touted by some scientists as one of the best ways to combat climate change and its detrimental effects (it provides habitat, mitigates air quality, stores carbon emissions and so much more).
Why TreePeople?
It was important to us to find a partner that could ensure the long-term health of our trees. TreePeople are super stars because they provide the materials, labor, and ongoing care of every tree to ensure our babies thrive and reach maturity.

How can I get involved?
We're so glad you asked. We encourage everyone to attend a tree planting event — it was so fun. But if you're short on time or can't find an event near you, we're proud to announce that for every Recycled Cotton Tee sold, we'll plant one tree in a vital US reforestation project with the help of One Tree Planted. They're also a great partner that works tirelessly to make sure the trees they plant thrive in the long run. So all you have to do is enjoy your new comfy tee and rest easy knowing you're doing right by the environment.