Outsider's Club LA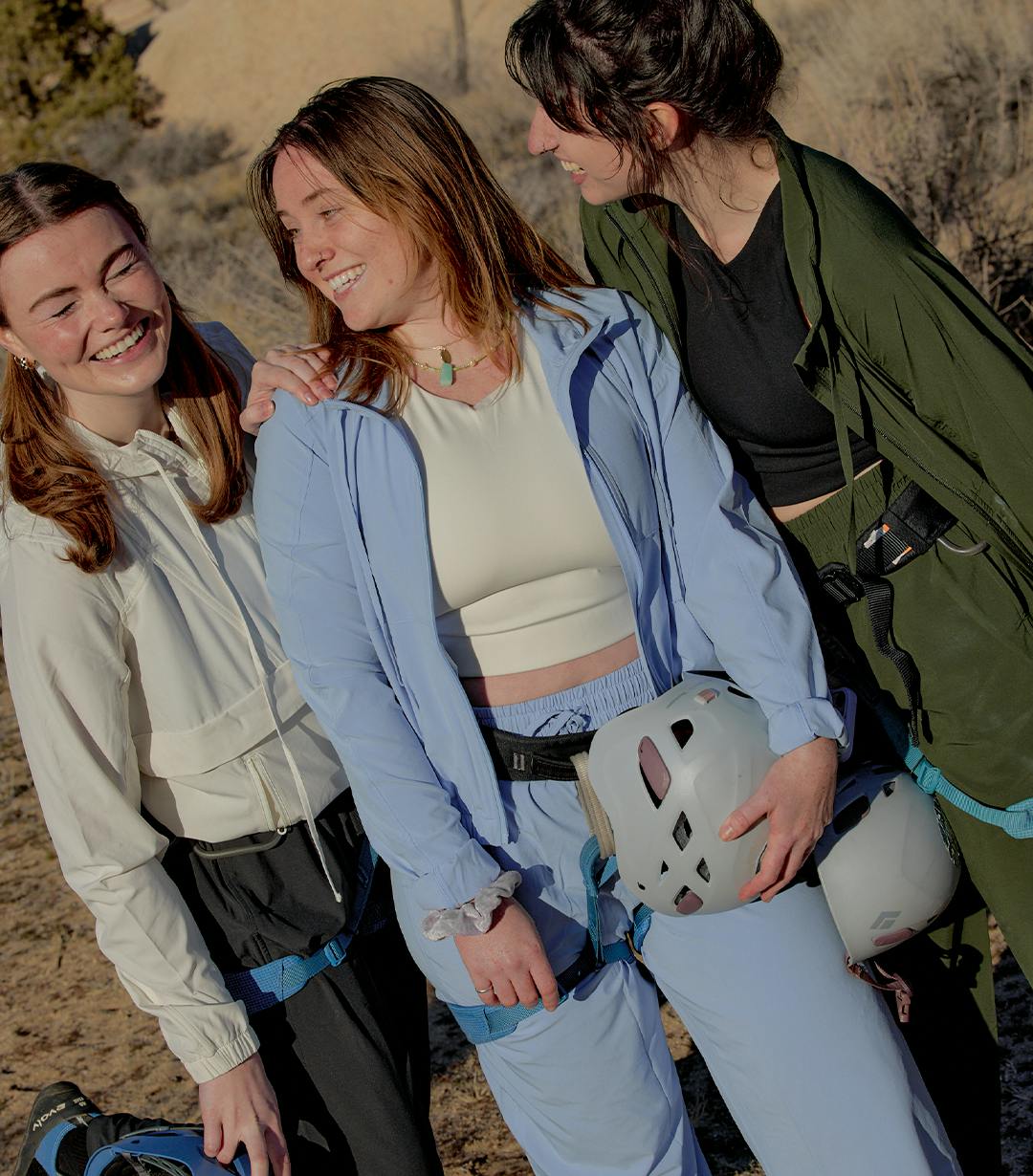 Tell us about Outsiders Club LA.
Outsiders Club was born in 2020 as a way to connect with
new people and get outside after so much isolation during the pandemic. I realized how intertwined mental health is with movement and wanted to create a shared place to move joyously. We are rooted in building community through exploration and discovery of self in nature.

Where are you in the world? What made you want to explore there?
Today, we are in Joshua Tree National Park, exploring the rock formations, learning to climb and belay. We were so excited to launch 'Field Trips,' where we will be exploring outside of LA and Joshua Tree was at the top of our list. It's a perfect place to learn about outdoor climbing.
Give us a top memory from the Field Trip.
It was incredible to see how supportive everyone was of each other and how much you can accomplish by trusting yourself and others. After a day of overcoming obstacles, we hiked up to the top of the rocks and got to see the full moon rise. It was a perfect ending to a day of amazing feminine energy!

Anything exciting coming up this year?
Along with our monthly hikes, we are planning on a lot of new activities! Surfing, horseback riding and field trips to Ojai and Yosemite!
How can you get involved in Outsiders Club?
You can follow us on IG at @outsidersclubla to stay in the loop on our upcoming events and join us on our next hike and adventure! It's a great way to connect and move with new people and form deeper connections with yourself, others and nature. You can also follow us on KNOW app which is a new video based calendar we are using that makes it easy to stay in the loop.