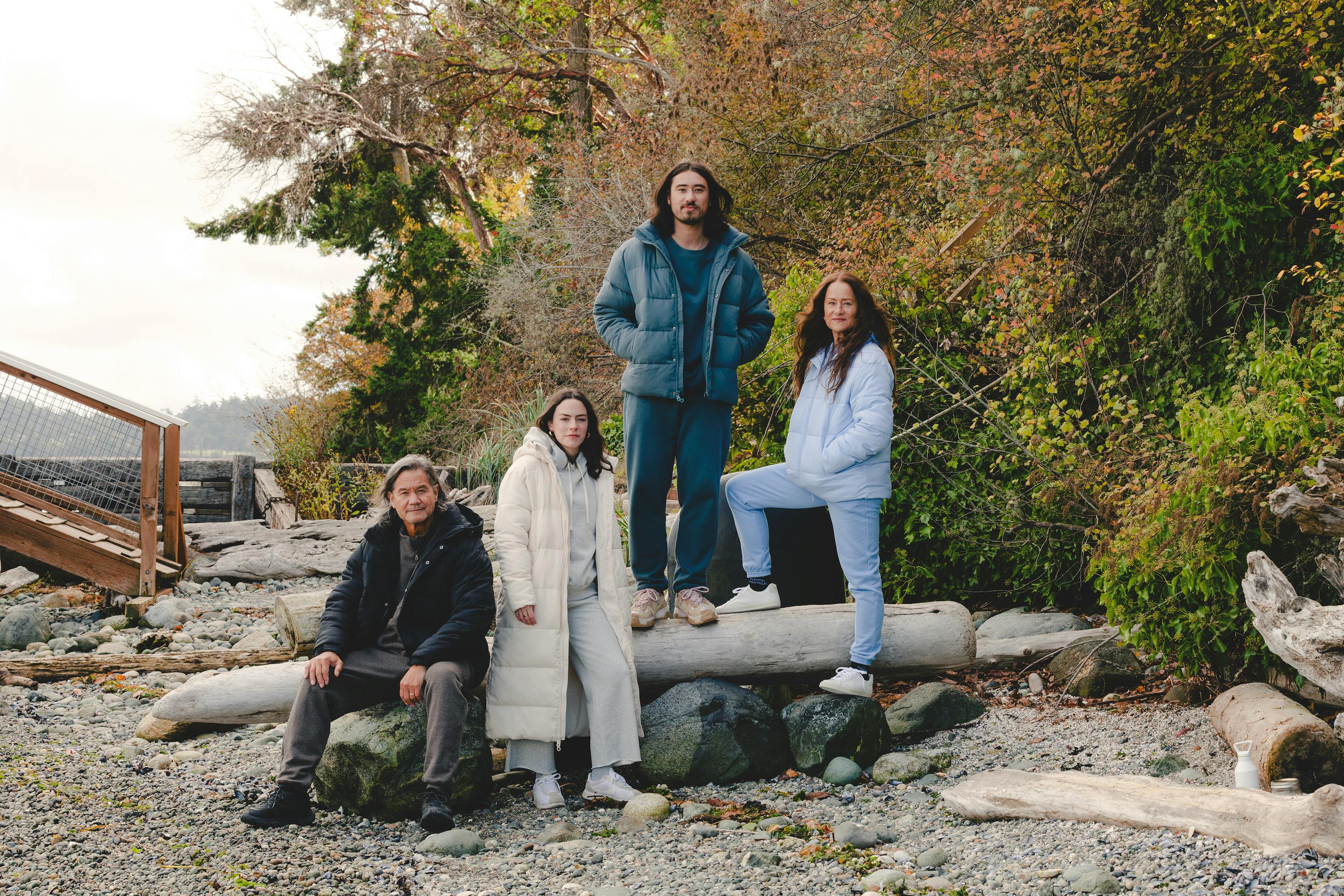 A Moment with… the Gouveia Family
For this Seattle crew, creativity, kindness, and entrepreneurial spirits run in the family.
Your average family has one, maybe two, exceptional creatives, those talented individuals who just seem to shine in their own way. The Gouveias on the other hand, are 100% stacked. Allow us to elaborate: within just their immediate family, they cover the fields of wellness, photography, filmography, sustainable fashion, and creative production — to name just a few. Creativity, it seems, runs in the family.
On a recent day in our shared PNW home, we caught up with mom Casey, dad Mark, son Myles, and his girlfriend Sara (Sister Olivia, a fellow creative, lives in New York and brother Jesse, a photographer, was finishing a residency in Mexico City — naturally.) to explore the source of their communal energy, family bond, and more.
Photographer: Thomas Mccarty
Stylist: Colton Dixon Winger
Hair and Makeup: Casey Gouveia 
Art Director: Sarah Oh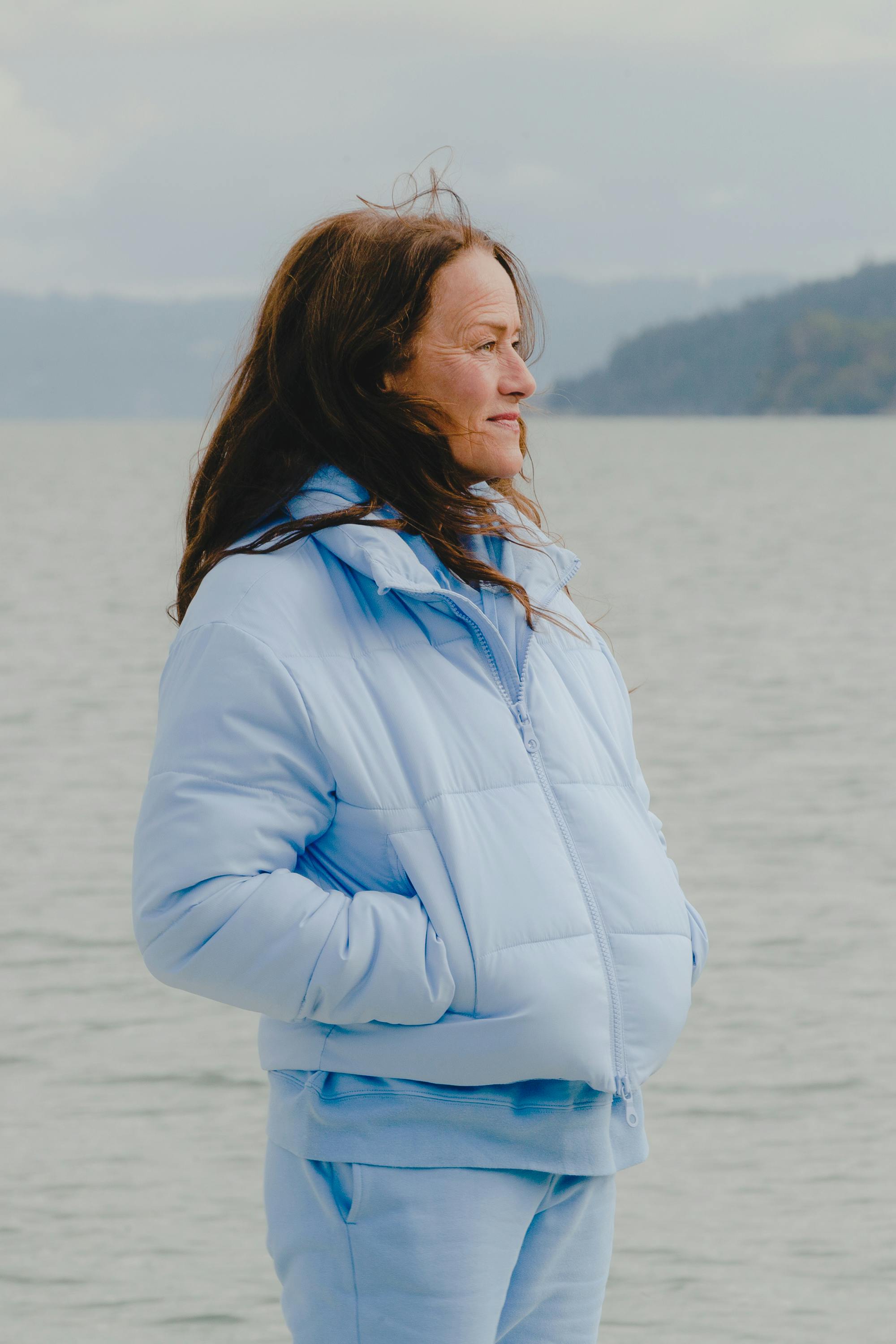 Casey
As the matriarch of the family, Casey sets the tone for their creative and mindful flow. After years as a successful makeup artist, Casey added "holistic and wellness coach" to her resume and founded GoBeYou, a coaching resource and line of supplements and skin care. "I became a holistic wellness coach after many years of passionate interest and study," she explains. "Being a makeup artist all these years, many women ask me for guidance, it was time to make it official. Through my own life experiences and the death of my sister, it became very evident to me that I needed to share my knowledge. Women carry a heavy load. They need support and guidance navigating through life and the many changes their body's go through. I am here to help."
Casey wears the 50/50 Hoodie, 50/50 Classic Jogger, and Cropped Recycled Puffer.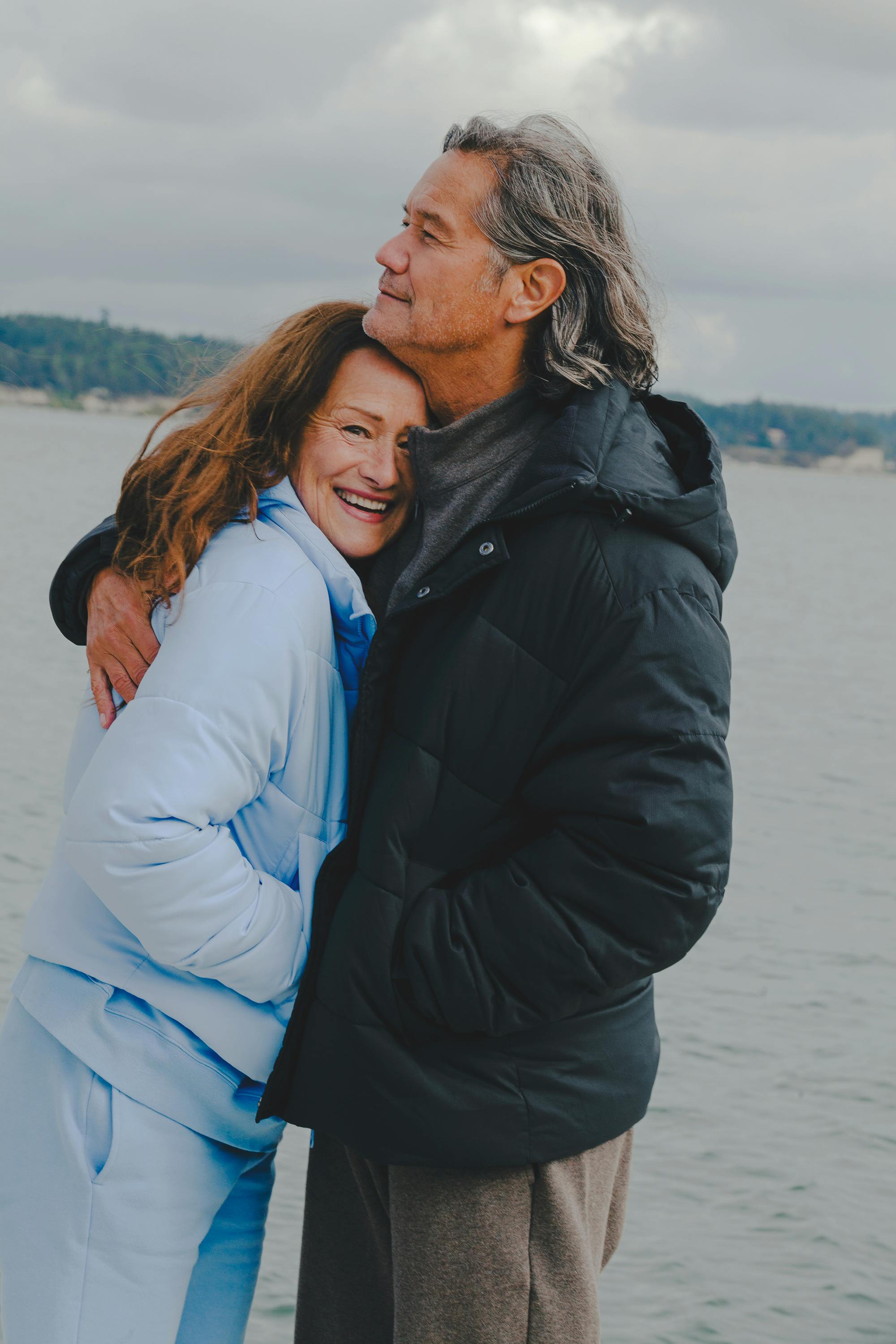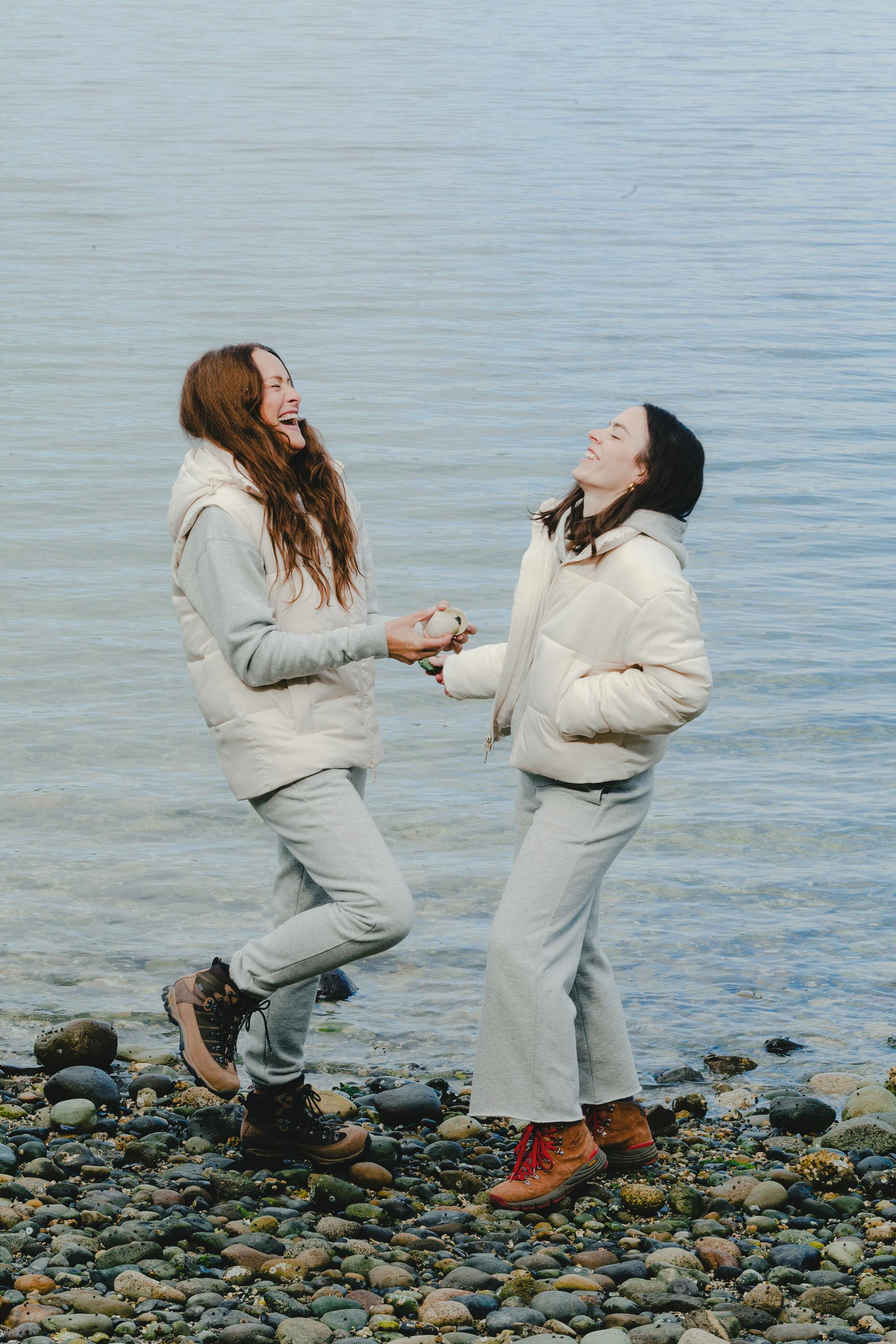 "Balancing the stress from owning a business is a difficulty task. I pray and meditate daily, and nourish my body well so that whatever comes my way, I can be resilient. I try to be realistic in knowing that whatever issues come up will eventually pass, it's a continual learning curve. Honestly when I feel overwhelmed or clueless, I pray. Somehow help and support always comes!"
"We raised our kids with weekly family meetings in which we problem-solved and supported each other," she explains. "We were always open to allowing our kids to share their thoughts or concerns, whether they be positive or negative. I think this paved the way for our continued family dialogue as adults and entrepreneurs. Our family values ground us and give us confidence to face whatever issues come our way. We believe in loyalty and mutual respect for one another. I think our kids know that no matter what, they can always come to us — our love is unconditional."
Mark
If dad Mark looks familiar it's likely from his modeling work, but he's a pro behind the camera as well. For the majority of his career, Mark has been a freelance camera operator who's shot for the Olympics (ever heard of it?), the ENG Association of Surfing Professionals, and the World Ski Tour. "I'd say the coolest experience I've shot was the celebration that followed the Seahawks NFC win at Century Link Field that moved the team to the Superbowl," he says. "The collective party in the stands was something to watch!" 
When it comes to leading the family, he's always there to support. When son Myles and his girlfriend Sara were starting their vintage company together (more on that below), Mark and Casey lent their basement as an early homebase and doled out plenty of valuable career advice, including knowing your self worth and the ins and outs of setting up a small business. 
At the end of the day, Mark's style is pure encouragement. "I think it was more giving them confidence in whatever they chose that we were there to support them on whatever they decided to pursue," he explains. "They knew they were loved through it all. They're not even close to being done! We help each other stay inspired by sharing ideas with one another."
Mark wears the 50/50 Relaxed Fit Half-Zip Sweatshirt, Relaxed Fit Jogger, and Relaxed Fit Recycled Puffer.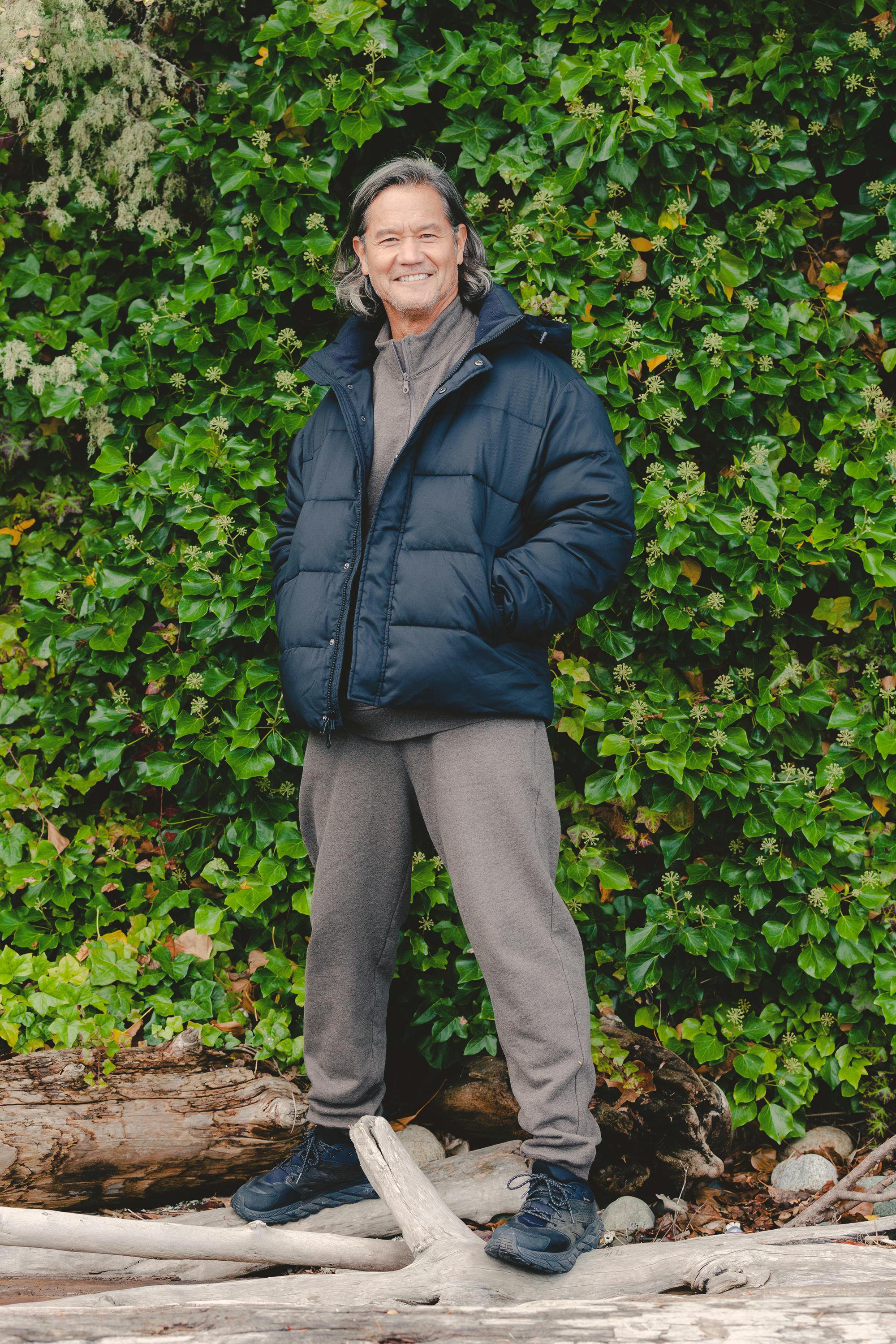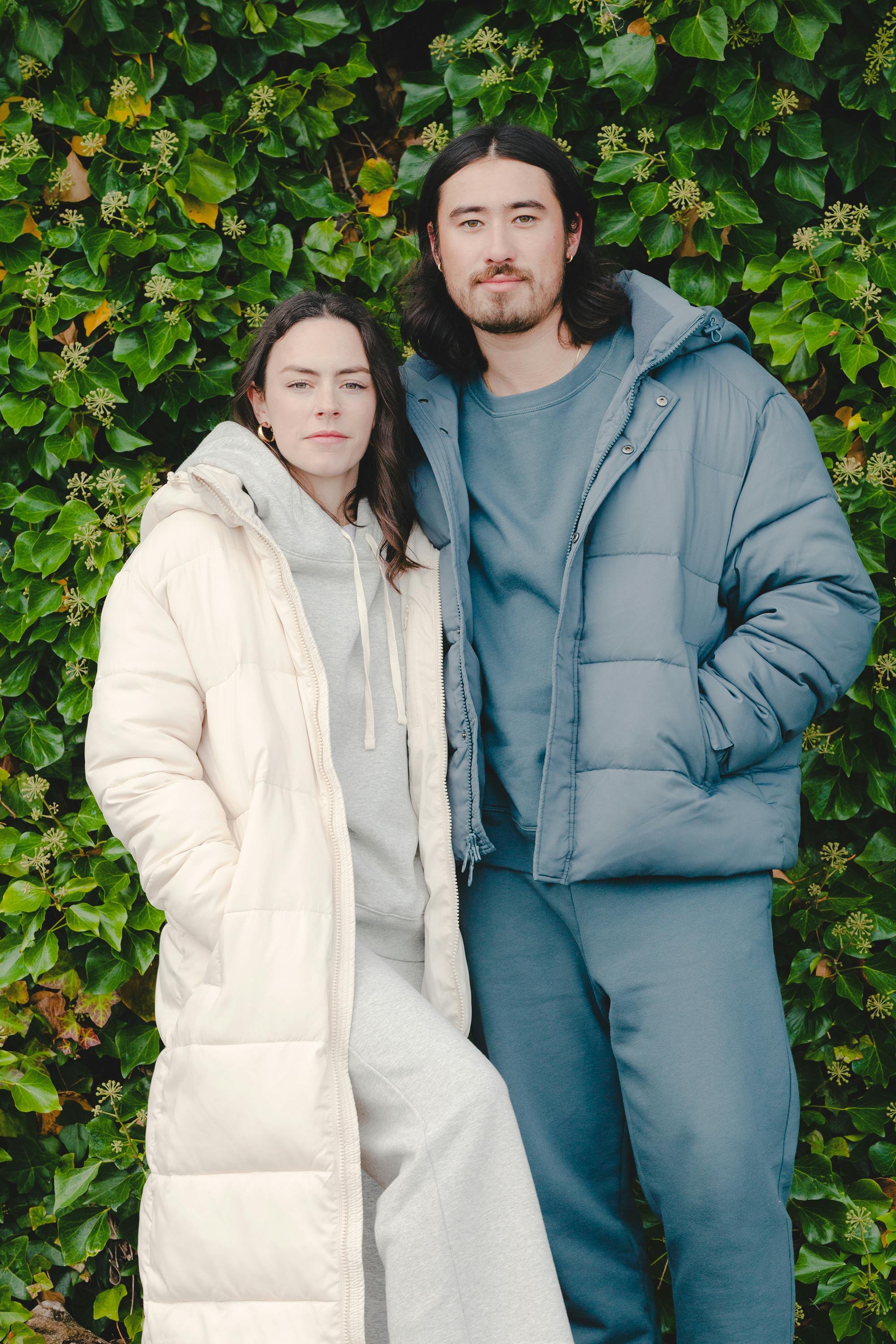 Myles & Sara
Carrying on the creative legacy, youngest son Myles is the designer of ZABU, a line of Japanese floor mats made of recycled textiles, and the co-owner of Token Vintage alongside his girlfriend, Sara Greene. "I would say three words that describe my family's personality are closely-knit, creative, and loving," Myles says. "We try and help each other stay inspired by always offering support for new ideas. I know I can always go to my family when I'm stuck and need some guidance. We still have times when we don't feel inspired but it definitely helps to have like-minded people who want to see you succeed. I would say my family values impact my personal life at all times. The biggest impact is how we treat other people. My mother showed me what it means to be generous and loving to all people. That has impacted me a lot. I think it's fun to be creative and accomplish as much as possible in life but what really matters is how you treat people when no-ones looking." 
After a year of dating (and many dates spent exploring local thrift shops), Myles and Sara decided to start Token Vintage. "At a certain point we both realized that thrifting could be a creative outlet for both of us. We both share a love for fashion that tells a story and it became apparent that we wanted to share this with others," they explain. "The most fulfilling thing about it has to be seeing our vintage finds on our customers. There's nothing more rewarding than answering the question 'I love your outfit where is it from?' with 'Thanks, it's vintage.' There is something special about owning an item that was sourced sustainably, but that is also practically one of a kind. I think we live in a time where you can mix and match so many different eras and styles of clothing so it really is so fun seeing how people style our items." 
Myles wears the 50/50 Relaxed Fit Sweatshirt, Relaxed Fit Jogger, and Relaxed Fit Recycled Puffer. Sara wears the 50/50 Classic Hoodie, 50/50 Wide Leg Sweatpant, and the Snow Long Recycled Puffer.
"Working together has been incredibly fun! It's taught us how to communicate better and find each other's strengths through our passion. It's encouraging to have someone you can trust to bounce ideas off of and who will always push you to be better. You can really see how we work together when we're either at the thrift store or working a pop up. We kind of split off and do our own thing until it's time to buy or make a sale. At that point we come together and put our energy into sharing stories about certain pieces and connecting with our customers over second hand clothing. It's been a great way for us to form a community in Seattle."
Naturally, Myles and Sara are as committed to sustainability in their home life as they are in their businesses. "As cliche as it sounds, we're big on the three R's: Reducing the amount of textiles that end up in landfills by shopping second hand, re-using textiles for upcycling, and recycling when we can!" Sara explains. "Our newest project involves upcycling vintage fabrics into Zabutons (Japanese floor pillows). Myles sews them himself and we source from fabrics that would otherwise go to waste."