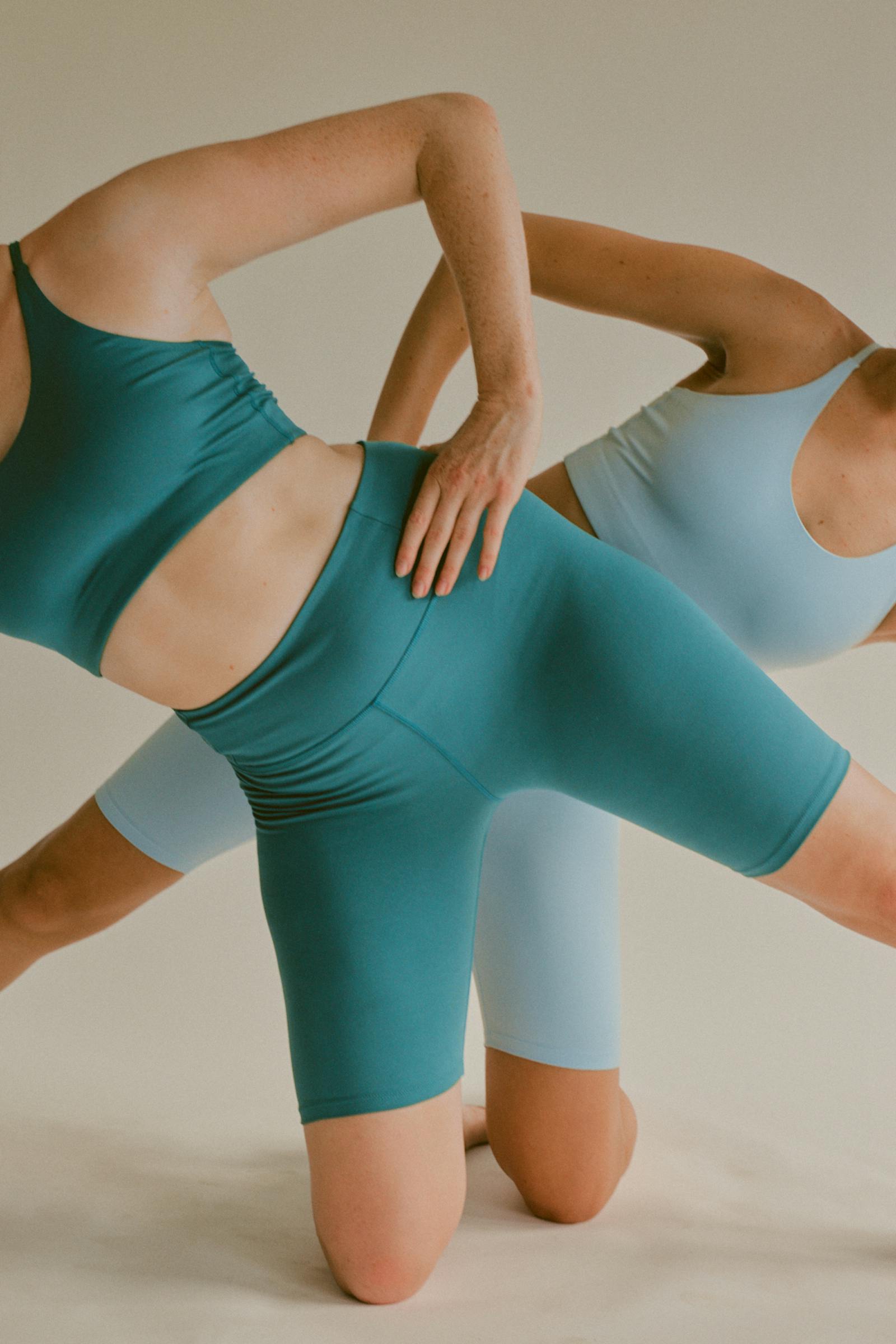 Meet FLOAT
Feels soft, works hard – for you and the planet.
Build a FLOAT foundation that fits your flow. 
Freedom you can feel. Stretch that fits your schedule. Mix & match silhouettes as easy-going as you are.
SHOP ALL FLOAT
Where to Wear FLOAT
This buttery-soft, sweat-wicking fabric is designed for low-intensity activities: yoga, pilates, light dancing, hiking, lounging, stretching, or running errands. If you need to jump around or run really fast, try our Compressive Collection. FLOAT is pretty much perfect for floating through the rest of your days. (See what we did there?)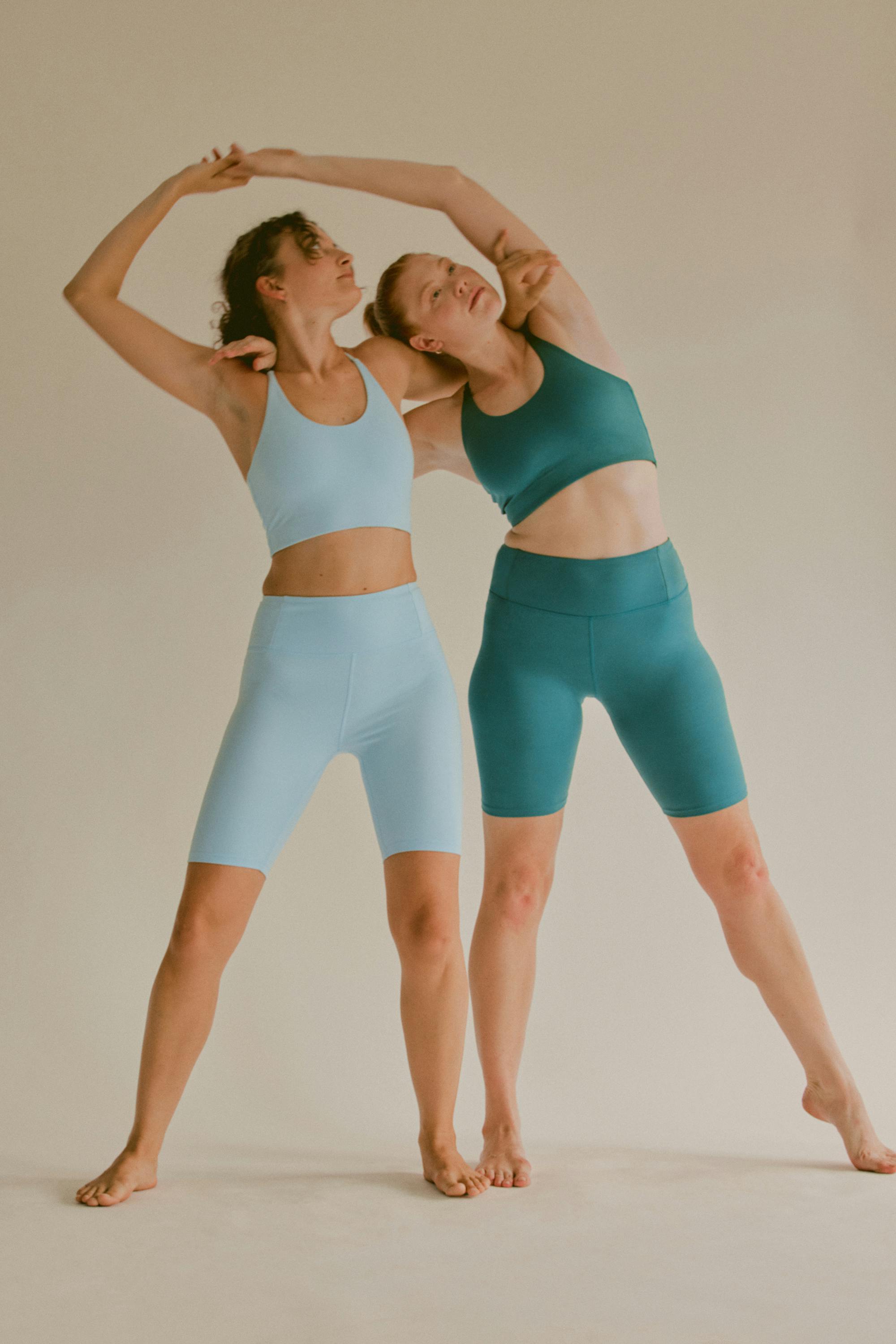 Why We Created FLOAT
It took a lot of work to make FLOAT feel like nothing. (It's kind of like our version of no-makeup makeup.) Historically, activewear brands have relied on virgin nylon & virgin spandex to create weightless garments. This comes at a heavy environmental cost. So, we set out to make ultra-soft activewear you can melt into, without melting the planet.
What Makes FLOAT
FLOAT is a recycled & recyclable technical fabric, made from 90% recycled plastic bottles (RPET) and 10% spandex. You'll want to live in these, but when it's time to let them go (a long, long time from now), FLOAT is recyclable through our ReGirlfriend program. Keeping the planet clean: another activity made effortless in FLOAT.
One pair of FLOAT leggings:
Diverts 17 water bottles from landfills
Prevents 23 lbs of CO2 emissions
Saves 4.13 KWH of energy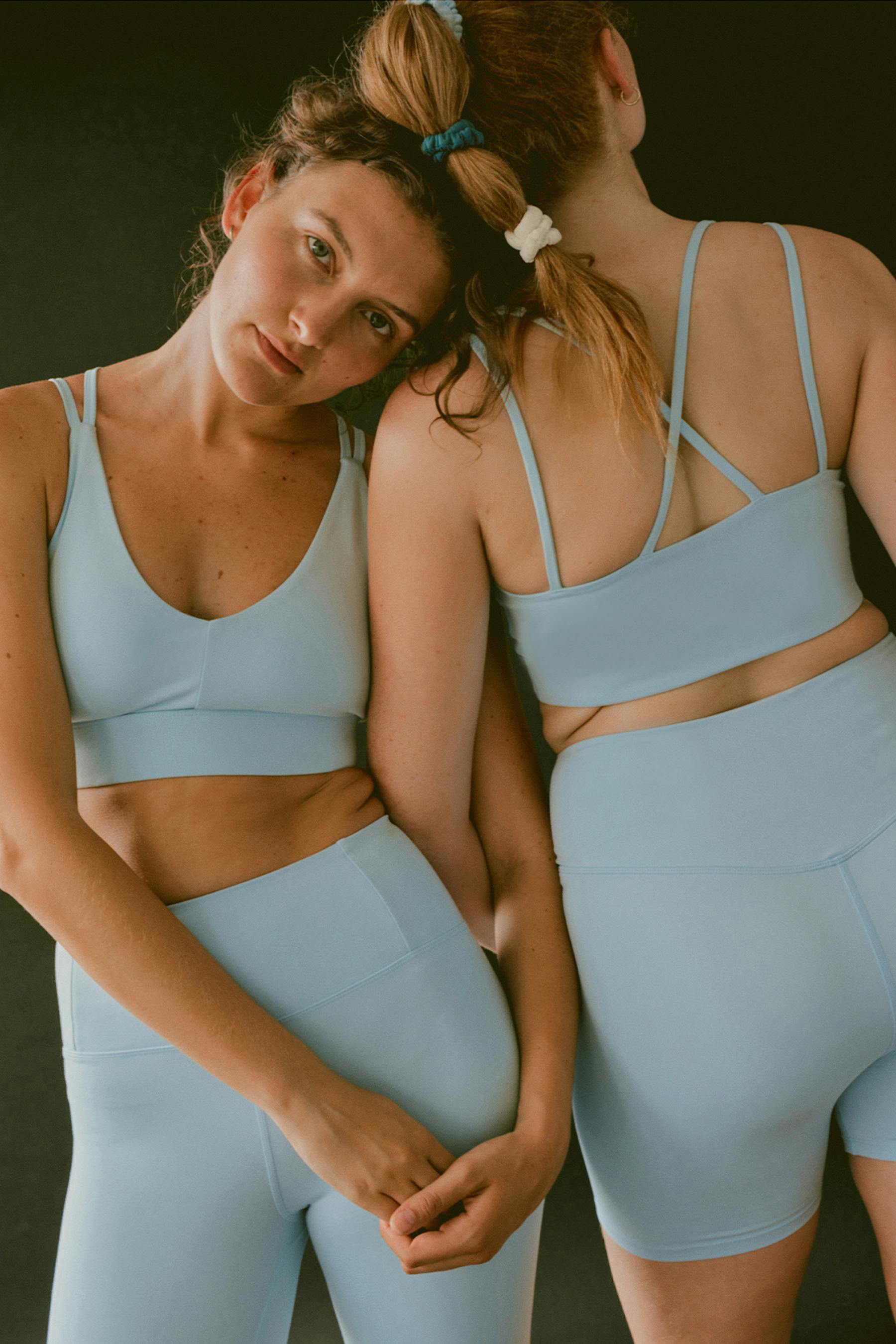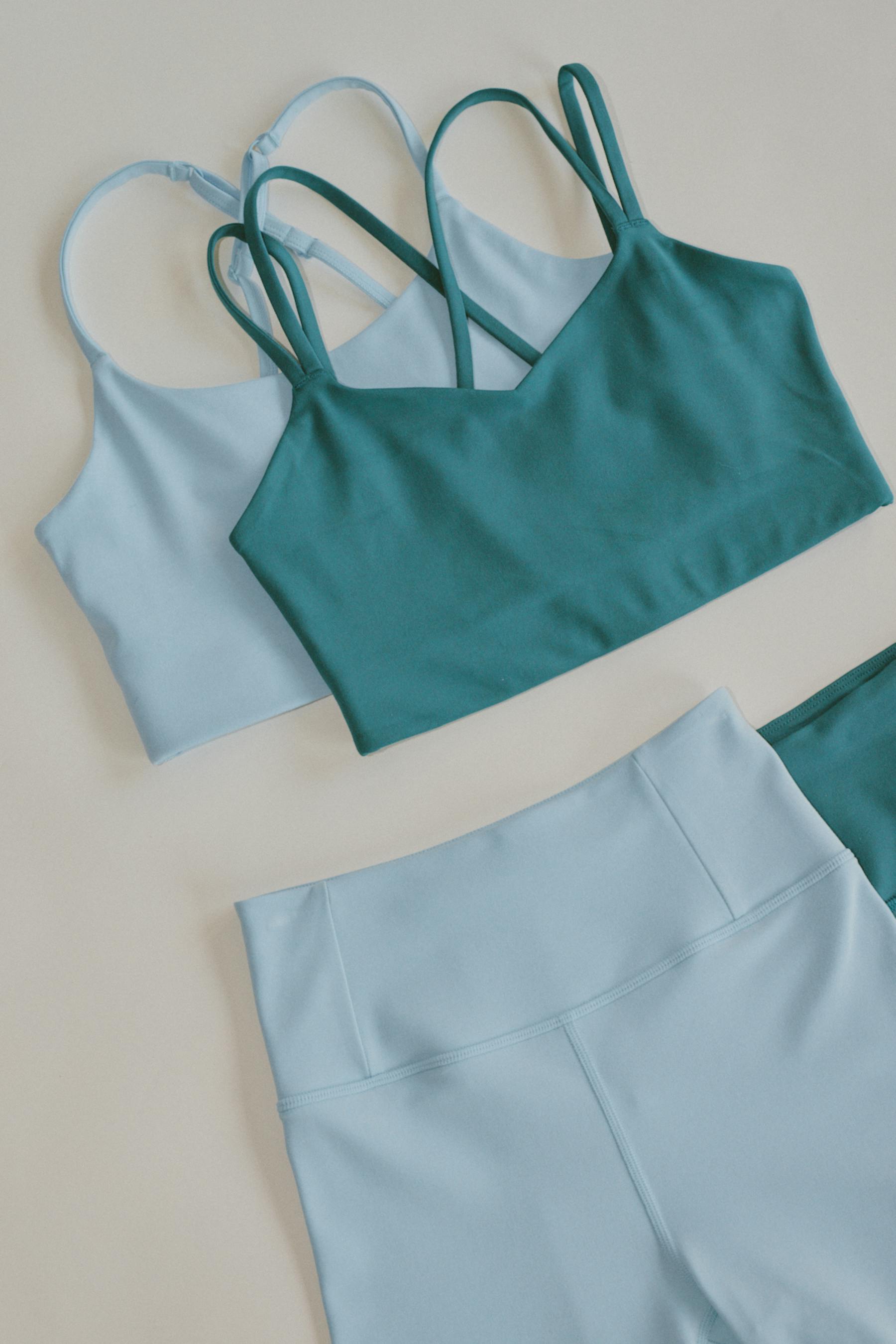 Full Circle
Once you're done with your FLOAT legging, bra, bike short, or dress (a long, long time from now), send them back to us through our recycling program, ReGirlfriend. You'll get $15 of store credit, avoid creating more waste on the planet, and help us close the loop.
LEARN MORE
Bundle & Save 10%
The ultralight legging of your dreams and your choice of matching bra. Buttery soft and lightweight for that barely-there feeling  — ethically made from recycled post-consumer water bottles. Best gift for: those who lounge in their leggings and love a heated workout.
SHOP THE FLOAT BUNDLE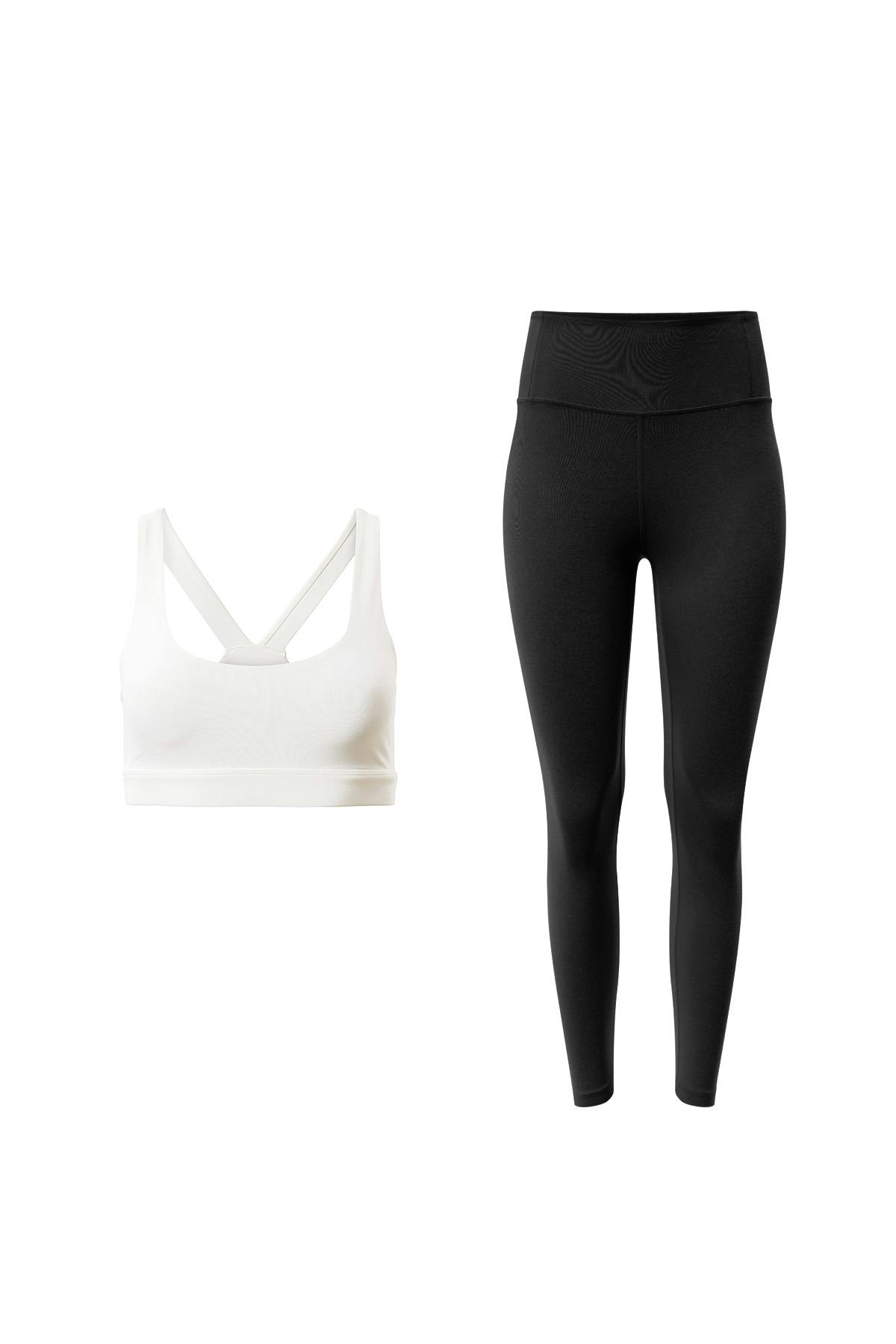 4.5 ☆
The average star rating on every FLOAT style across thousands of reviews.
"A beautiful sibling of the compressive leggings we all know and love."
☆☆☆☆☆
"The FLOAT legging is everything you want out of a legging that's meant to be worn on the go—they're the perfect level of thickness that lets you stay cool on hot summer days without being see-through. The fit is flattering and the colors are INCREDIBLE. Not to mention that the material is incredibly soft and silky. You'll want to keep these on all day every day. The colors are gorgeous, with Fern being my all time fave. It's a beautiful olive green that compliments your skin tone and fits every season. If you were lucky enough to snag a pair of the now-discontinued LITE leggings, you'll notice that these are really similar to the stretchy soft feel of those leggings. The comfort level is through the roof in these leggings. An absolute 10/10! I want a pair in every color" – Delaney V.
Reviewed on the FLOAT Ultralight Legging.
SHOP THE LEGGING
"Light and breathable for biking!"
☆☆☆☆☆
I have these shorts also in Fig color, and they were my favorite shorts to wear on my hot 10 mile bike rides to work this summer. They are super light and breathable. The super high rise is very comfortable for biking, as they keep my tummy contained, don't dig in, and don't roll down. These are so comfortable. I highly recommend them! For reference, I am 5' and around 115-120 lbs and a size S fits me well. " – Khadejeh A.
Reviewed on the FLOAT Ultralight Bike Short.
SHOP THE BIKE SHORT
FLOAT Looks Better On You
"Girlfriend Collective's leggings are a perennial Strategist favorite because of their comfortable fabric, light compression, and wide range of sizes."
READ MORE

"Of all the pieces in Girlfriend Collective's activewear lineup, the Ultralight Bike Short best lives up to the Instagram hype. These shorts have an average rating of 5/5 stars from more than 2,000 reviews. Most-loved features include the size range (up to 6XL), the color range (basic black, plus seasonal shades like this dusty yellow), and the fabric range (sweat wicking, quick drying, and UPF 50+)."
READ MORE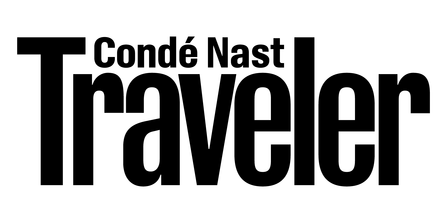 "The Naomi Dress from Girlfriend Collective—a go-to brand for many Traveler editors—looks like your classic little black dress, but the ultralight fabric is supportive and comfortable enough for a lot of movement."
READ MORE