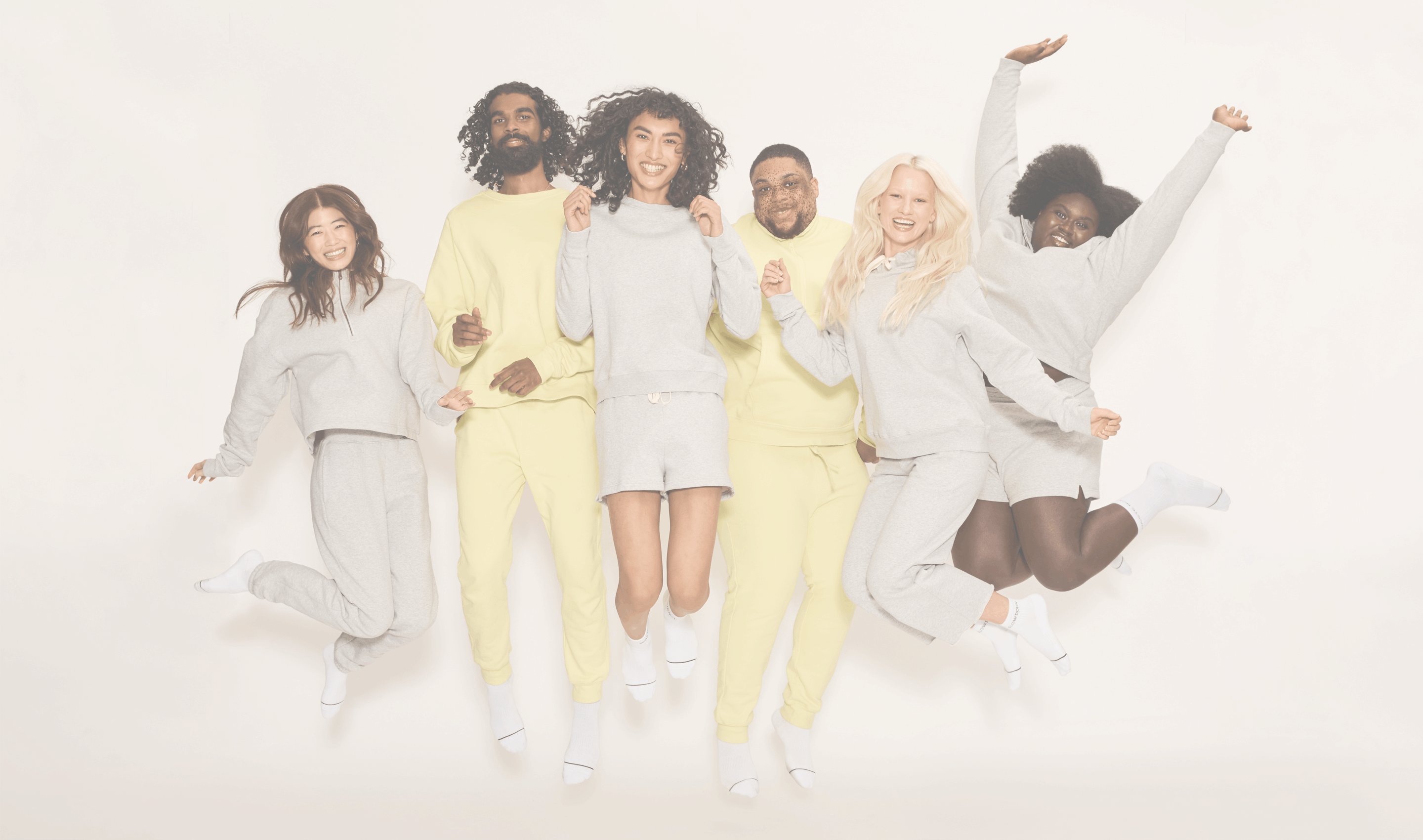 Sale Season is Here
Break out the guilty pleasure coffee orders, fall is officially here. And that means — so is sale season. Get ready to *add to cart*.
FAQS
WHEN ARE BLACK FRIDAY CLOTHING SALES?
Both men's and women's Black Friday clothing sales (and all the best clothing Black Friday deals) start in November.
But we're encouraging you to build your order ahead of time so you can avoid any panic buying and shop easy (and consciously) come November.
WHAT ARE BLACK FRIDAY CLOTHING SALES?
Every year Black Friday clothing sales start the day after Thanksgiving (or even earlier). Think new discounts, awesome sale edits and, of course, the best prices you've seen all year.  Look, we don't make the rules, but we like to play by 'em. So, this Black Friday, we're also giving you the best deals on all of Girlfriend Collective activewear, accessories, loungewear, and outerwear. 
HOW DO I GET THE MOST OUT OF BLACK FRIDAY & CYBER MONDAY DEALS?
We're so glad you asked. If you like to plan ahead (we know we do), we encourage you to start building your order so you can simply add to cart the day of, and hit checkout when the Black Friday sale hits our site. No panic scrolling or impulse buying needed.
HOW DO I MAKE SURE I'M SHOPPING SUSTAINABLY THIS BLACK FRIDAY?
That's a toughie, because Black Friday is typically associated with buying products you may not need. The best way to make sure that doesn't happen is to — you guessed it — plan ahead. That means taking inventory of what you have (after all, the most sustainable thing is what's already in your closet) and deciding what you need — whether that's a puffer jacket you've been coveting for a while, a new workout set for your newfound pilates obsession, or just some comfy clothes so you can WFH more comfortably this year. And, if you can, shop for clothes that are sustainably and ethically made in order to not use up limited resources or create excess waste the planet definitely doesn't need. 
Look at you shopping Black Friday deals sustainably.